Coloured pencil really allows the texture and vibrancy of clothing to come through as well as giving life to the subject.
I use only the best quality coloured pencils and 100% cotton paper to ensure portraits keep their colour.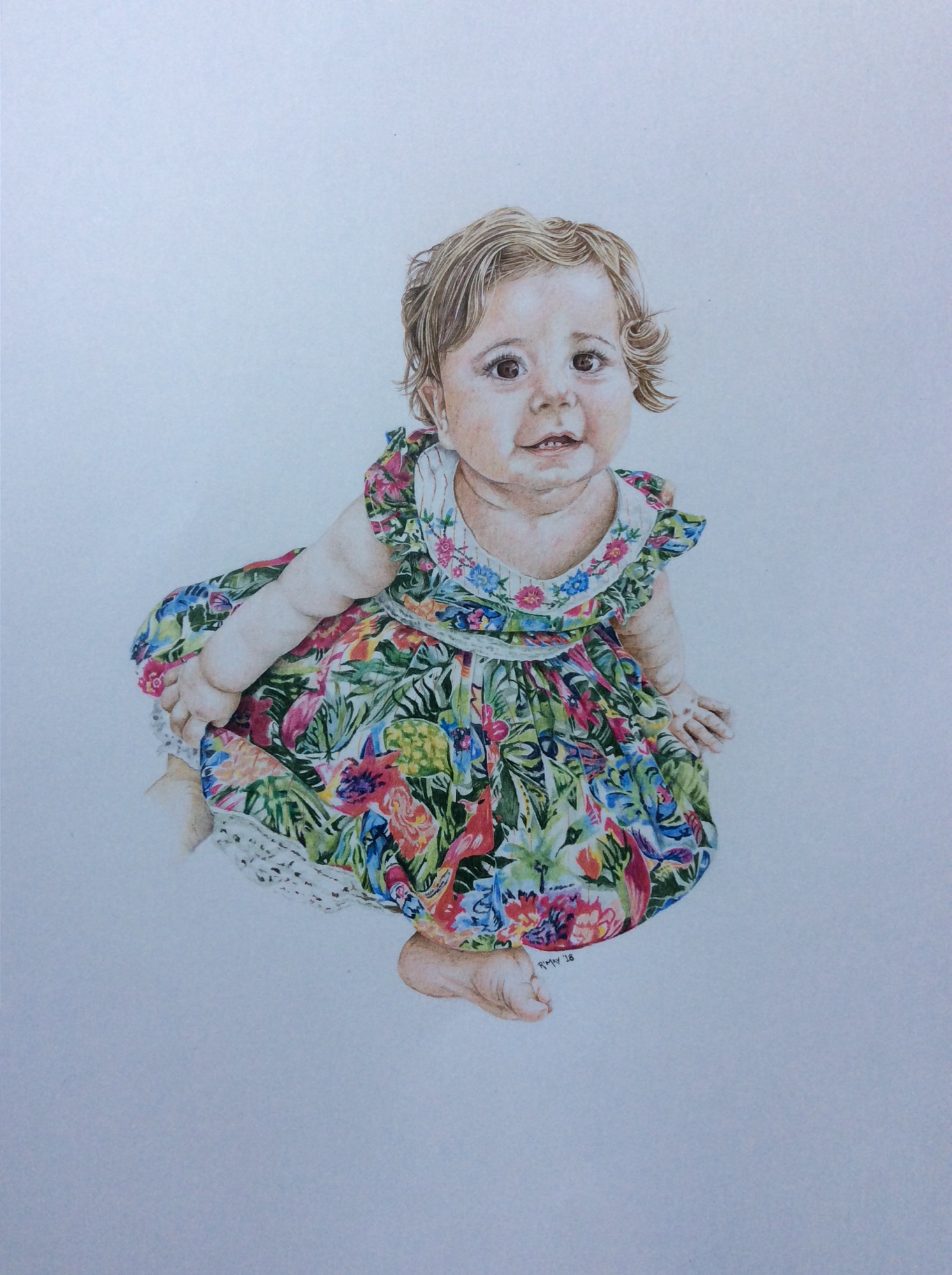 Although coloured pencils are a popular option, a black and white portrait can give just as much impact.
Again, high quality pencils are used on 100% cotton paper to give the best results and give a long lasting portrait.
Want to commission a portrait?
If you would like to discuss commissioning a child or baby portrait please do get in touch.
Various options on sizing are available and all I need is a high quality photo emailed through.